It's almost Halloween and Halloween Webkinz are a fun treat for your kids this time of year. You can get some cute plush toys and a secret code to adopt your pet online and open the fun and learning at Webkinz World.
Each pet gets it's own online room to decorate and play in with lots of great games to play and activities to do online. Each month there is a new pet of the month with lots of special treats and activities especially for them. The Webkinz Pet of the Month for October 2011 is the Webkinz Black Cat. Just in time for Halloween this shiny black cat is the perfect gift for October.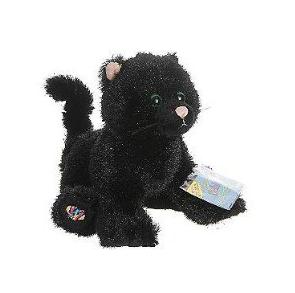 There are lots of other fun Halloween Webkinz and Halloween costumes you can dress your plush pets in that look so cute. There is a little witch costume with a pointy hat and an adorable pumpkin costume. You can dress up your pet in real life and online too.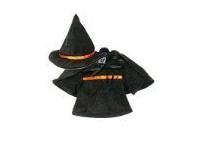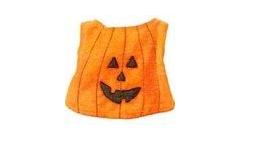 To make your pets online room ready for Halloween there are lots of spooky and fun room decorations from the Webkinz Halloween theme that you can only get in October. There's a squeaky floor and cobweb covered windows, candelabras and witches cauldrons and lots of other fun accessories you can get for your Webkinz's room.
Webkinz World also has some special Halloween contests and activities for your child to do each day during the month of October to make the fall holidays fun and exciting.
You can get the Webkinz Black Cat and join in all the fun. There is also a Webkinz Bat and the black and orange Webkinz Lava Dragon is also festive for the season.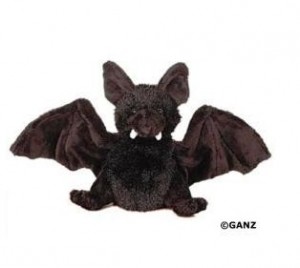 Webkinz has a new Halloween pet for 2011. It's the Webkinz Halloween Pumpkin Puppy. This puppy is so soft and is black with an orange face and inside its ears. It also has a jack-o-lantern pumpkin on it's side.
Webkinz Halloween Pumpkin Puppy
Another fun Halloween Webkinz is Spooky the 'Mazin Hamster. When you get a 'Mazin Hamster you have special access to the 'Mazin Hamster Game inside Webkinz World. This is a great maze game where your hamster discovers amazing worlds of magic and treasure. Spooky Hamster is absolutely adorable and perfect for Halloween. It's a black and white hamster and it's holding a jack-o-lantern pumpkin. This plush hamster is a great treat for Halloween.
Webkinz Spooky Halloween 'Mazin Hamster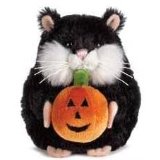 Webkinz are fun anytime of year and Halloween Webkinz are a great treat for fall.
Check out more Halloween Webkinz.